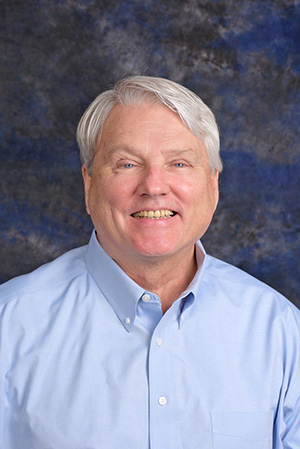 Rev. Dr. Alan Rice
The Rev. Dr. Alan Rice is the Executive Director of RFD Community Development Corporation. As the founding director Alan has served as a planning consultant, development consultant for multi-family and other projects along with being a presenter for churches, districts, annual conferences, regional ministries and not-for-profit entities throughout North Carolina, the Southeast and beyond.
Alan is joyfully the Senior Minister at Crossfire UMC, a growing congregation of bikers and "working" folk. Chartered in 2004 the congregation averages over 100 in worship and is involved in many ministries to the poor and those without a church home. The church website is www.bikerchurch.com.
For seven years prior to this present appointment, Alan was the District Superintendent (DS) for 99 churches and 15,000 members in eight rural Appalachian counties. Immediately prior to becoming a DS, he was the Senior Pastor at Tyro UMC. During his eight-year tenure the rural church grew to 500 in worship attendance, 1,000 members and was recognized for seven consecutive years as a WNC Conference Church of Excellence. Alan was the founding pastor for three daycares, three community development corporations and Christ UM Church in the Asheville District. He is both a Harry Denman award and United Methodist Rural Advocates Lifetime Membership recipient as well as a multi-term board member of the NC Rural Center.
Before entering ministry, Alan was an executive in a multi-million dollar general contracting firm. Concurrently he was an executive and partner in two development firms: one for residential property and the other for commercial projects. He has been a licensed NC Real Estate Broker since 1975. His undergraduate degree is from NC State in Civil Engineering with a minor in Construction. He has a Master of Divinity, a Theology Master's Degree from Duke Divinity and Doctor of Ministry from Asbury Theological Seminary.
He is married to Dr. Debbie Rice who serves at the Director of RFD's NETworX. Sean, an only child, is a fourth generation general contractor leading RFD ConstruX LLC.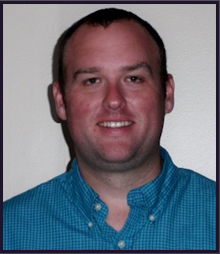 Sean Rice
A rare combination of youth and experience, Sean Rice is a fourth generation contractor. Sean developed a desire from an early age to help meet the needs of people through construction ministry. He worked on a church for the first time at the age of five, carrying gravel in his radio flyer wagon. That progressed to being an active member of several building teams, which led him to pursue an education in construction.
Sean graduated from Appalachian State University with a bachelor's degree in Construction Technology and a minor in business. While a student at ASU he and his team were awarded first place in the North Carolina Sustainable Building Contest. After graduating, Sean was a superintendent for Ike's Construction in Concord, a multi-million-dollar commercial construction company. Prior to coming to ConstruX, he was one of the owners of Dream Building, a residential construction company in the Asheville area. Sean and his wife Nicole love the mountains of Western North Carolina and call Weaverville home. Combine these building experiences, growing up in the United Methodist Church, and a faith-based life and you have the Director of RFD ConstruX.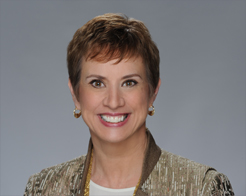 Debbie Rice
Dr. Debbie Rice is the director of NETworX USA. Dr. Rice has a PhD in social work as well as a master's degree in social work. A licensed clinical social worker, Debbie has worked with a variety of issues, including child sexual abuse, family violence, at-risk youth and situational and generational poverty. Dr. Rice also taught social work at both the University of North Carolina at Charlotte and the University of South Carolina. For almost 17 years, she was the founding director of a private, non-profit in Davidson County NC.
In addition to overseeing NETworX, Debbie serves on the Core Faculty of the Social Work Program at Walden University.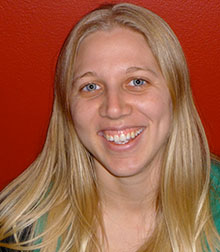 Laura Beach
Rev. Laura Beach coordinates the NETworX Yadkin initiative and facilitates communication among all the anti-poverty initiatives across the state. Laura is an ordained elder in the Western North Carolina Conference of the United Methodist Church and also works part time as Minister of Community Engagement at Boone UMC. Laura gained four years of experience with the NETworX Yadkin (formerly Circles®) site while working as a pastor in the area and has a passion for bringing together individuals from different backgrounds to form deep, mutual friendships.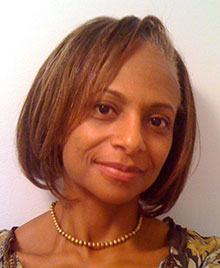 Annette Snider
Annette Snider is the NETworX USA/NC Coach. She has been involved with initiatives to end poverty in North Carolina since 2009. Annette is a certified trainer of Dr. Ruby Payne's A Framework for Understanding Poverty, and a certified trainer for Bridges out of Poverty.
Annette received her B.A. from Metropolitan State University in Family Studies/Cultural Diversity Awareness. She received her M.A. from Saint Mary's University of Minnesota in Human Development with her focus on Understanding Poverty. Annette is currently enrolled at Pfeiffer University, Raleigh campus in the M.A. program for Marriage and Family Therapy.
Over the past 25 years, Annette worked directly and indirectly with families in crisis at various social service organizations and schools. She has supervised an alternative response child protection pilot project and spent five years doing overseas mission work in community development in the Philippines and Jamaica.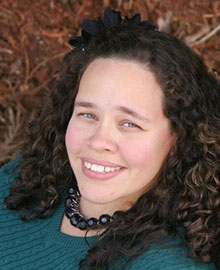 Crystal Imes
Crystal Imes currently works with the NETworX Kids curriculum and as the NETworX Yadkin Administrator and Children's Facilitator. She is also the Office Administrator for RFD CDC.
Crystal and her family are graduates of the former Circles® initiative and have a deep love for those that make up the NETworX community. She has worked with preschool children, at risk teens, and every age in between. Crystal has a passion for helping children to love themselves and others.
Crystal is the mother of four (whom she prefers to call The Fantastic Four). She has been married to her hilarious husband Matt for seventeen sidesplitting years.